Garden Bedroom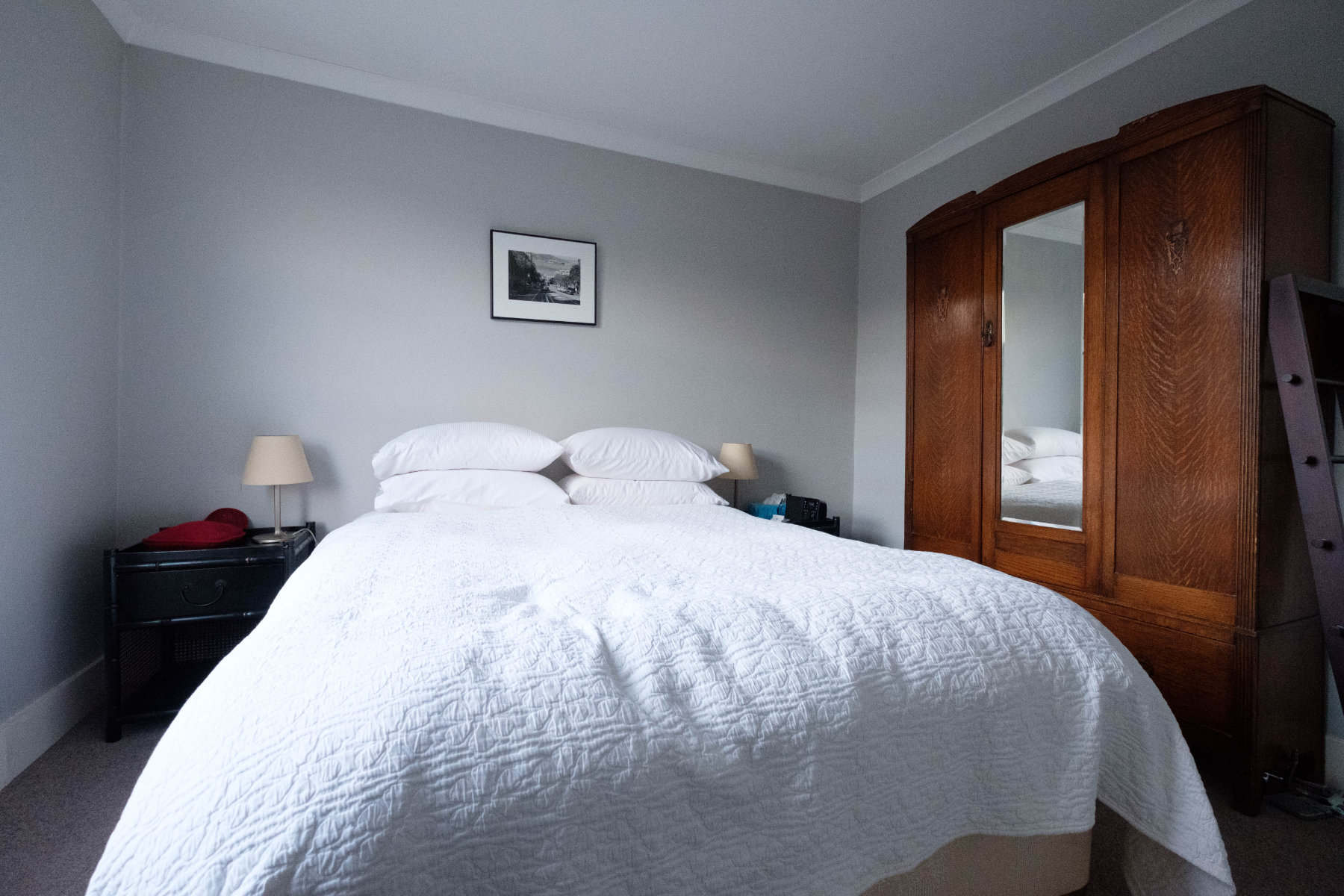 The garden bedroom has a queen sized bed with a window looking out over the back garden.
Storage
There is a nice cabinet to hang cloths and store away your stuff. There are also a bedside tables (with a drawer) on both sides.
Charging
One nightstand has a charging station for an iPhone (using the modern lightning connector), the other has a wireless charging station for phones (IOS and Android) which support wireless charging. In addition, there is a high-speed USB hub which you can plug your other cables/devices into.
Lighting
There's an overhead light on a dimmer switch and two bedside lights. Unlike some of the other roooms, lighting is all of the traditional variety. As Kabuki points out to me, this may be preferred for the luddites out there (my words, not hers).
Echo
Like most of the other rooms, this room also has an Amazon Echo device. This particular room, has the new fangled Echo 2nd Generation. No external speaker but it should be a pretty good sound from the built-in speaker.
Listing on AirBNB
This room can be rented as a room, or as as part of the full house.