Cosy Bedroom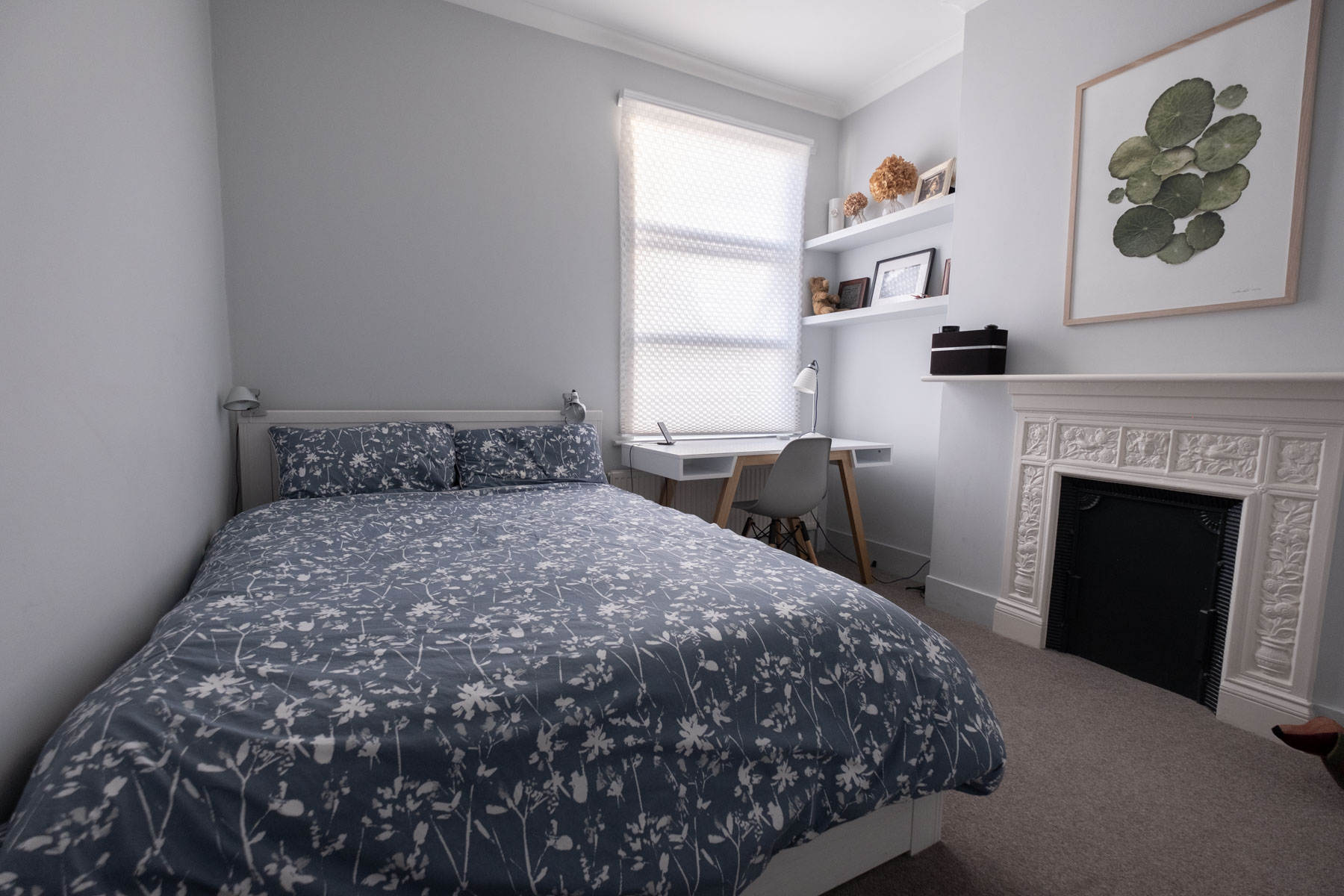 This bedroom has a full sized bed with a window looking over deck and into the garden.
Desk and Charging
There is a nicely positioned desk for you to read or work at and we have both a wireless phone charger (if you have a modern iPhone or Andriod phone which supports it) as well as a three pronged charger which supports Lightning (IOS), micro-USB (most things), and USB-C (new things) which is integrated into the desk to reduce clutter. The wall to the right has additional plugs should you need them.
Storage
There is a built-in closet to the right wall as you enter. It has some bedding and other things in it but there's plenty of open space to put your stuff as well including a hanger with clothes hangers in it. In addition, the bed has two slide out drawers for under bed storage storage as well.
Lighting
The room has an overhead light on a dimmer switch as well as two bedside lights attached to the bedframe. The final touch is the desk lamp which is connected to a wireless lighting system. On the desktop you should see a controller like the picture below. The big (outside) button turns the light off, the three interior buttons choose different colors and intensities.
Echo
This room has an "Echo Dot" which is connected to a high quality bluetooth speaker. Should be a nice sounding music and radio device for all media sources.
Because the speaker likes to save energy, the first time you use it it might cut
off the first second of it's reponse to you while it's waking up but it'll be fine after that. I have spoken to it about how this could be perceived as rude but so far the echo seems non-plussed. :::
Listing on AirBNB
This room can be rented as a room, or as as part of the full house.