Blue Bedroom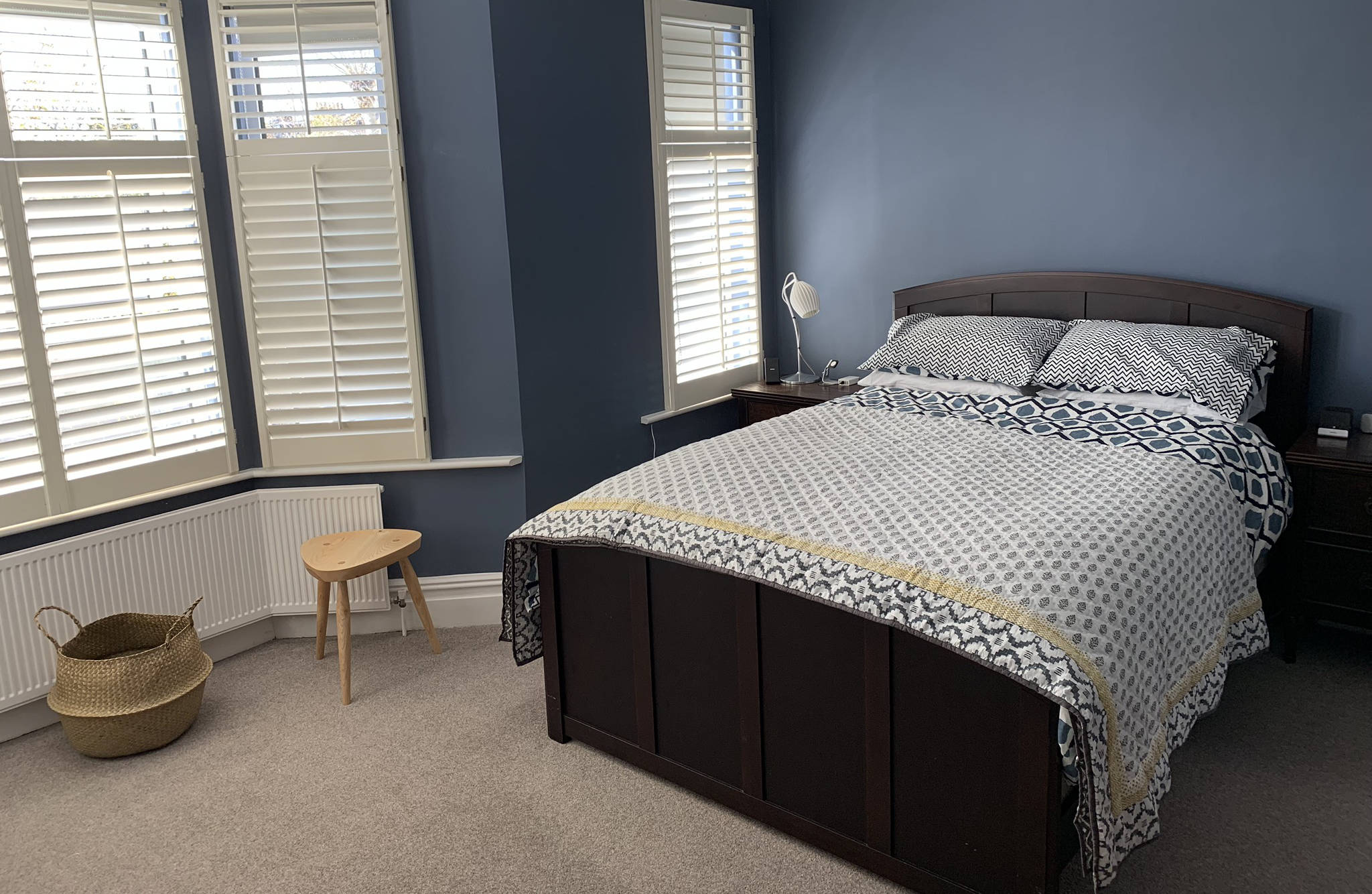 This bedroom has a queen sized bed with multiple windows looking out toward Langler Road.
Storage
This bedroom has two built-in closets (see picture below). There's also a shoe rack you can pull out of the right-hand built-in closet if you have lots of shoes.
There are also two two chest of drawers to put your stuff in ... so lots of space for whatever you brought with you. If you run out of room unpacking in this room you should check yourself into a 12-step program on travelling light. 😃
Lighting
All of the lights are of the fancy Phillips HUE variety which means they are controlled wirelessly. That might not be self-evident as the switch (pictured below) is attached to the wall. However, this switch can be moved to your bedside if you so desire by gently turning the switch to the left. That makes lighting, especially if you want to just have the side lamps on/off, more conveniently located next to you.
There is a motion sensor under the bed which will turn on subtle under-bed light at night to help you move in and out of bed in the dark.
Echo
This room has a full sized Echo in it. While not true high-fidelity it still has enough sound range to listen to music and plenty for listening to radio or podcasts.
Listing on AirBNB
This room can be rented as a room, or as part of the full house.