Local Restaurants / Cafes

There are tons of restaurant and cafe choices in the area. The closest streets are Chamberlayne Road and Station Terrace, but College Road and Kilburn Lane are also super close. Salusbury and Londsdale Road are both in the Queens Park area but very walkable.
Chamberlayne Road
Starting on the northern part of the Kensal Rise rail station and moving south:
🍽 Messapica
A new option that looks nice but since its so new we haven't actually been here yet. Let us know what you think if you go.
☕️ Cable Co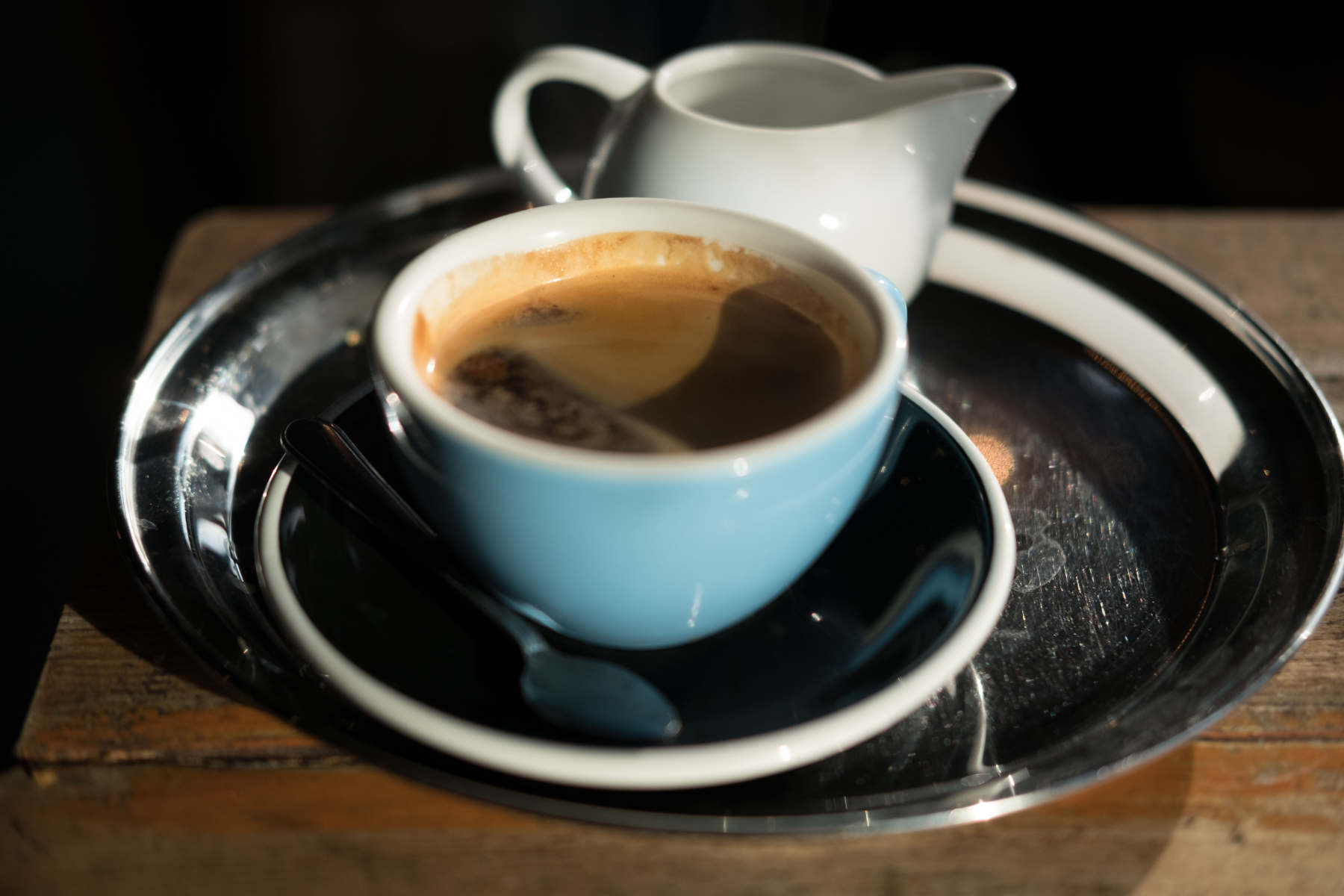 If you like high end, no-nonsense coffee in a cool, compact environment you should definitely check out Cable Co.
🍽 Minkies Deli
A local favourite with a variety of healthy food options. Nice indoor and outdoor setting too with 360 degree glass walls. Everything is high quality but it's also expensive.
🍺 The Chamberlayne

A gastro pub that focuses on lovely aged steaks and quality wine. This is one of our favourites, definitely worth a look.
🍽 Mickey's Fish
No high street in London would be complete with out a fish and chips restaurant.
🍽 Taste of Chamberlyne
Nice casual environment for daytime eating, coffee, and free WIFI. During the warm months they also have ice cream (which has become our biggest vice).
🍽 Paradise Unbakery
A vegan restaurant that serves up healthy daytime food (closed for dinner)
🍽 Shishlique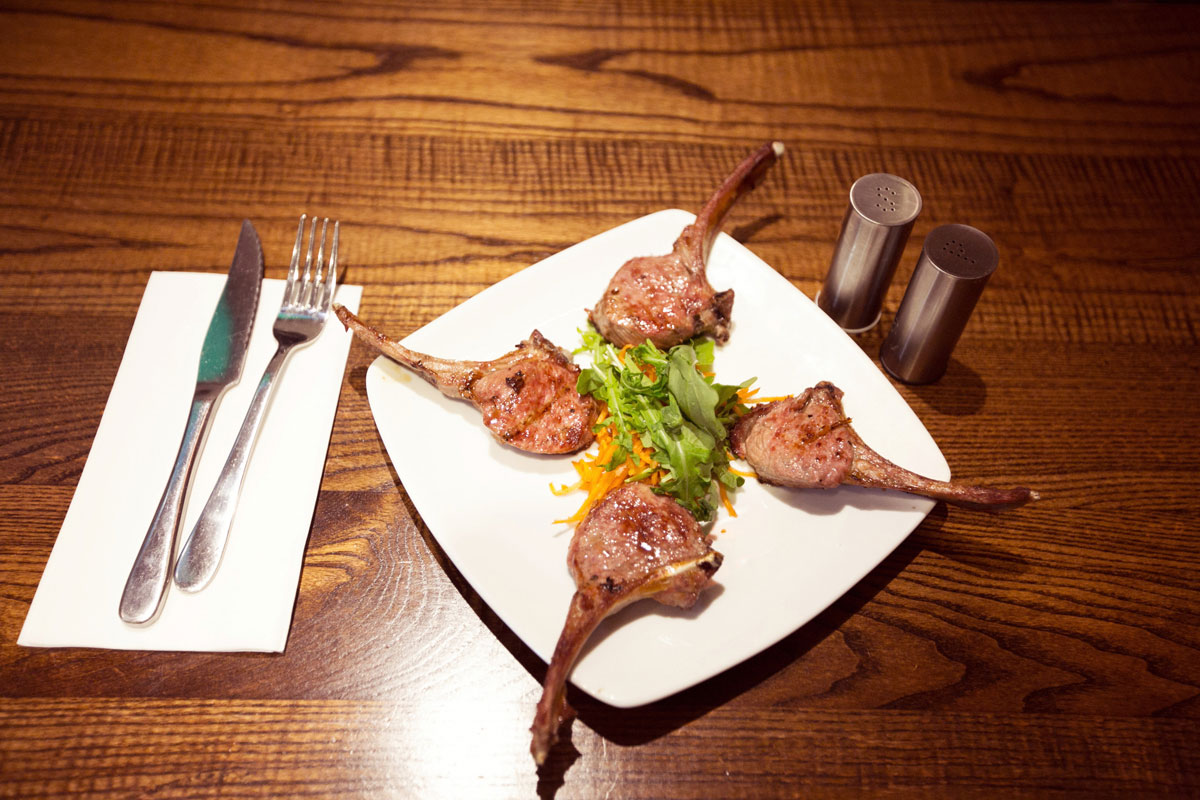 Great Turkish food for both sit down or pickup
🍽 Bawarchi
Smart looking restaurant that serves a western take on Indian food. Minor note, cellular signal strength is bad here for unknown reasons and no WIFI ... that could be a good thing or bad thing or maybe not even a thing but it is a fact.
🍺 The Whippet Inn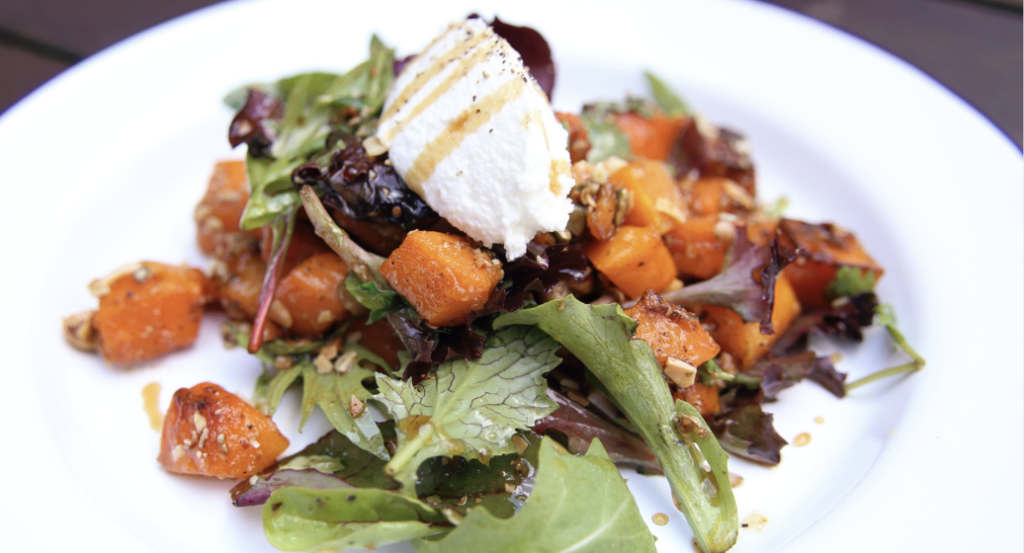 A french-inspired gastro pub with indoor and outdoor seating. We probably end up at The Chamberlayne a bit more often but they're both really nice and offer some variation that's appreciated.
🍽 Sacro Cuore Pizza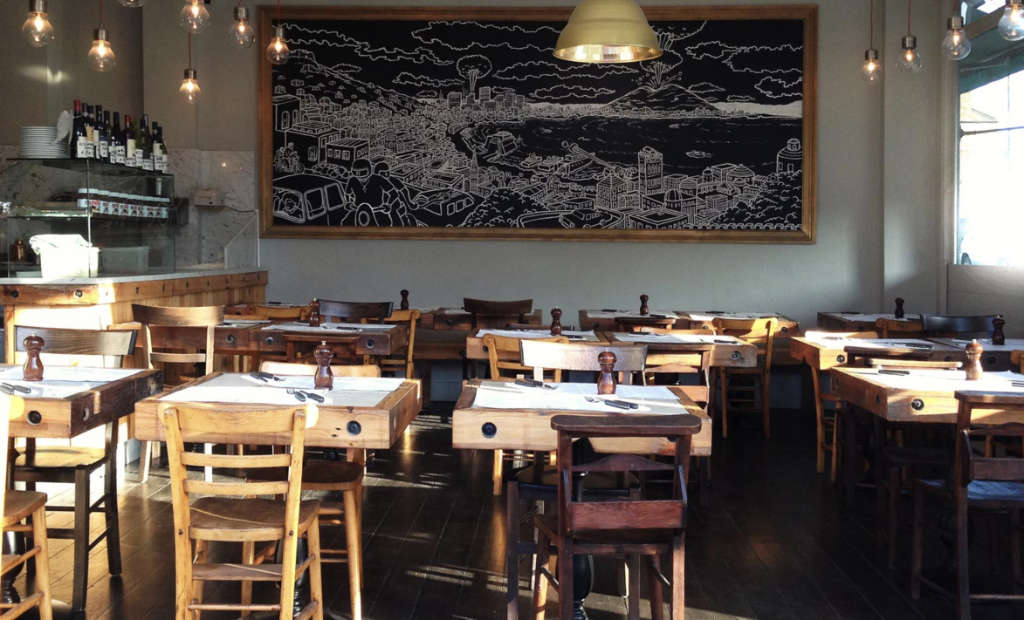 Great wood fired pizza in a neapolitan-style pizzeria.
🍽 Curry Nights
Indian/Pakistani/Bangledeshi dishes in a simple setting. Also offer take-away.
🍽 Rullos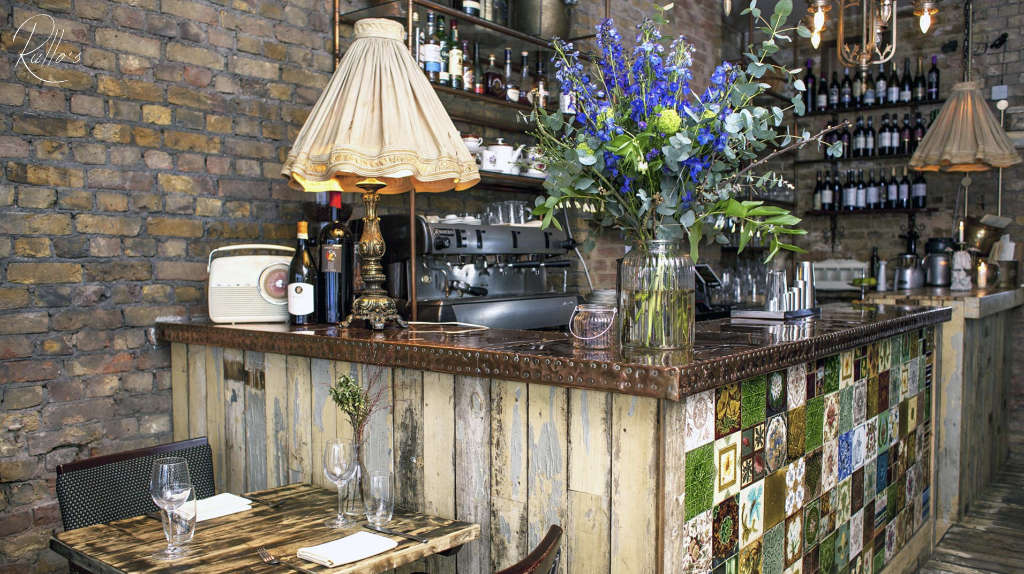 Reasonably priced Italian with friendly staff
🍽 The Khas Tandoori
Classic Indian dishes, plus Bangladeshi specials in long-running restaurant with ornate chandeliers.
🚙 Hana Sushi
This is really just a delivery and/or pickup spot but it's worth noting because it's so close and the sushi's rather good (for "delivery sushi" at least)
🍽 Nando's
Nando's a popular food chain in the UK which offers Afro-Portuguese food. It's very family friendly and while we don't go there it's mainly because we are food snobs. Please ignore of snobbery and give it a go though ... it is a fun place.
Station Terrace
The little street which Kensal Rise empties out onto.
🍽 Comptoir V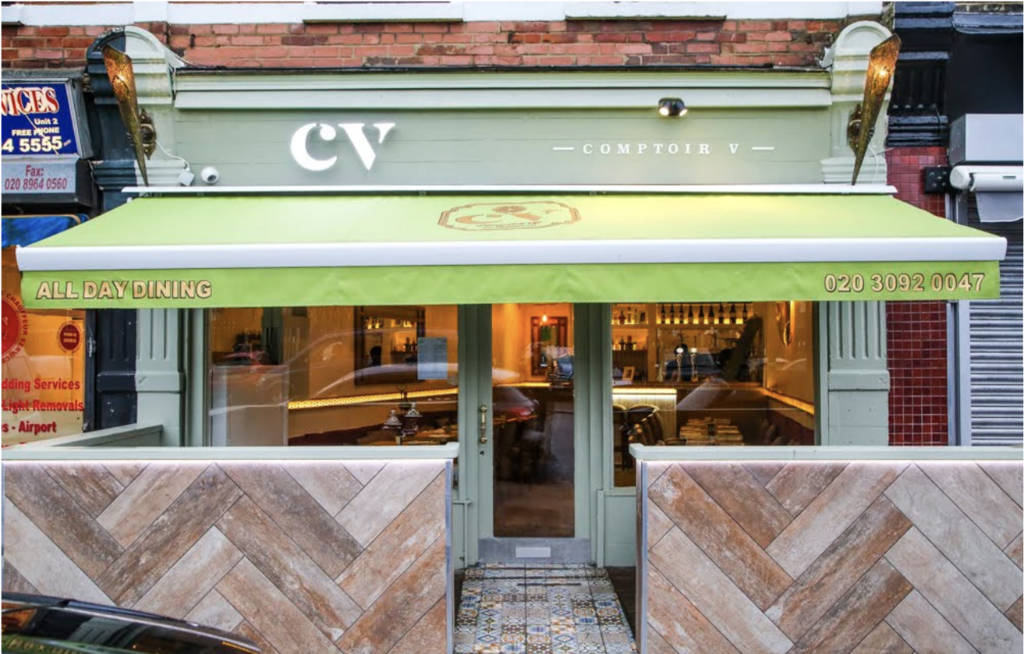 A delicious Vegan restaurant.
🍳 Arthur's Cafe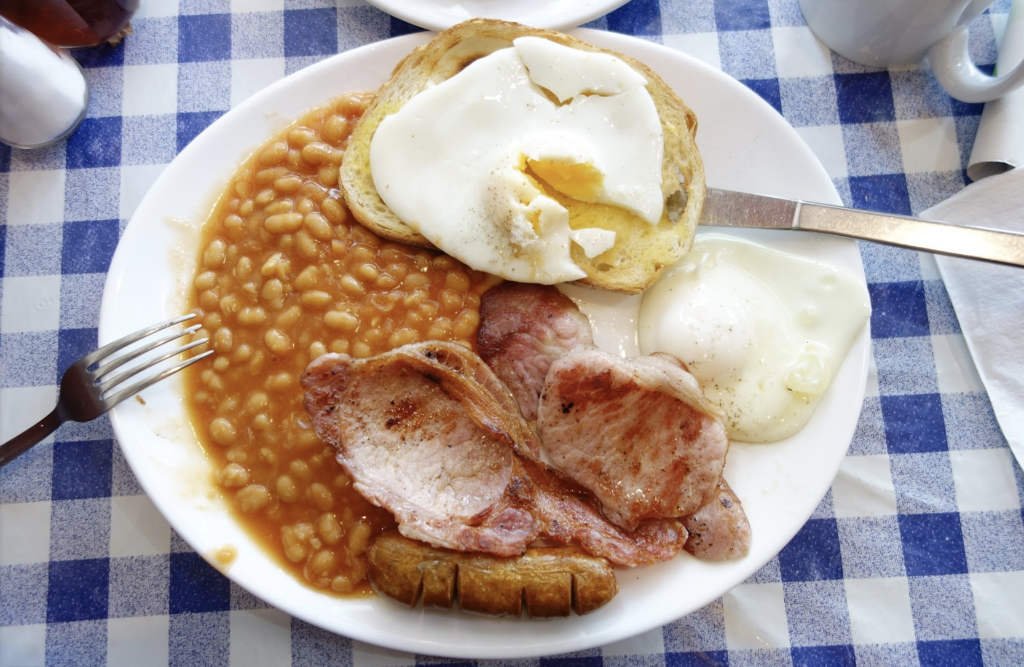 If you like an old school "greasy spoon" this all day diner is a great place to pickup some eggs and toast on your way out.
🍳 Bel and Nev's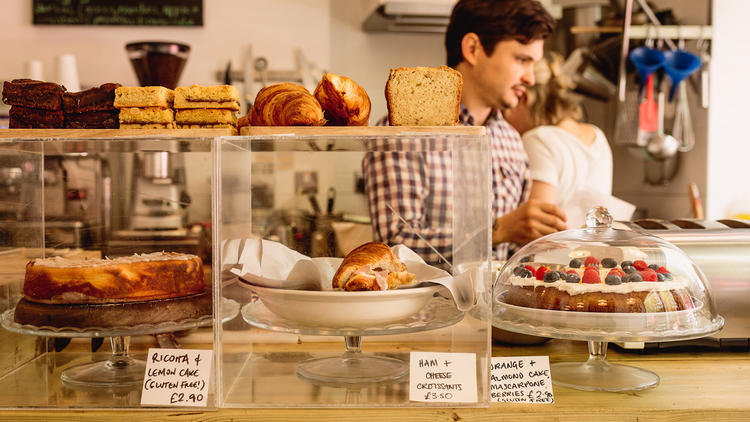 A small but cozy little breakfast delight. Service is very friendly and food quality very high. Don't be surprised if you run into a English celebrity, there are quite a few who live in the area and somehow this place seems to be a magnet for the "BBC set."
🚙 Eat Sushi
More of a delivery option than a sit-down restaurant but they do have tables you can plop down on if you so desire.
🍽 Comptoir Mezze
Great little Lebanese restaurant. Friendly staff, good food, reasonably priced.
Kilburn Lane
🍳 Vicki's
Friendly little breakfast / lunch cafe with seating in and out
🍺 Paradise
A pub and nightclub that brings people from all over town, it also has a nice food menu at times during the weekend. Be sure to check their website before heading over or you may find they're not in the restaurant business that night (often indicated by a line down the street of people trying to get in)
🍺 Parlour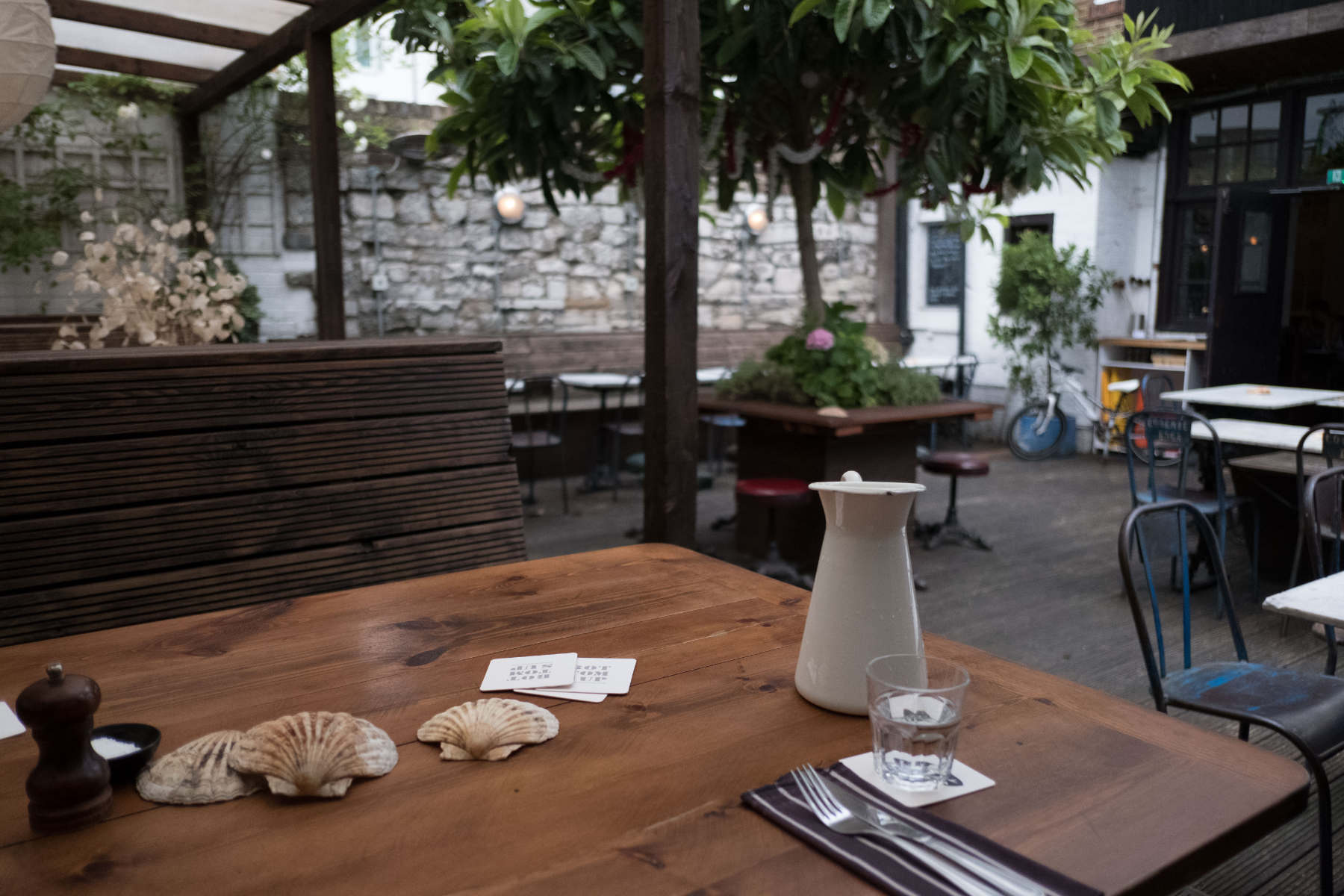 In the alleyway right next to Paradise you'll find a great little gastro pub called Parlour. They're open for breakfast, lunch, and dinner. Indoor and lovely outdoor seating. We find ourselves going for their breakfast almost once a week. Other meals are good too but just found breakfast to be a big draw. Picture above shows the outdoor space at Parlour.
College Road
🍺 The Island
Another local gastropub with tons of outdoor seating. Great place to have a pint outdoors on a nice day and the foods ok but I wouldn't go there for the food.
🍳 Gracelands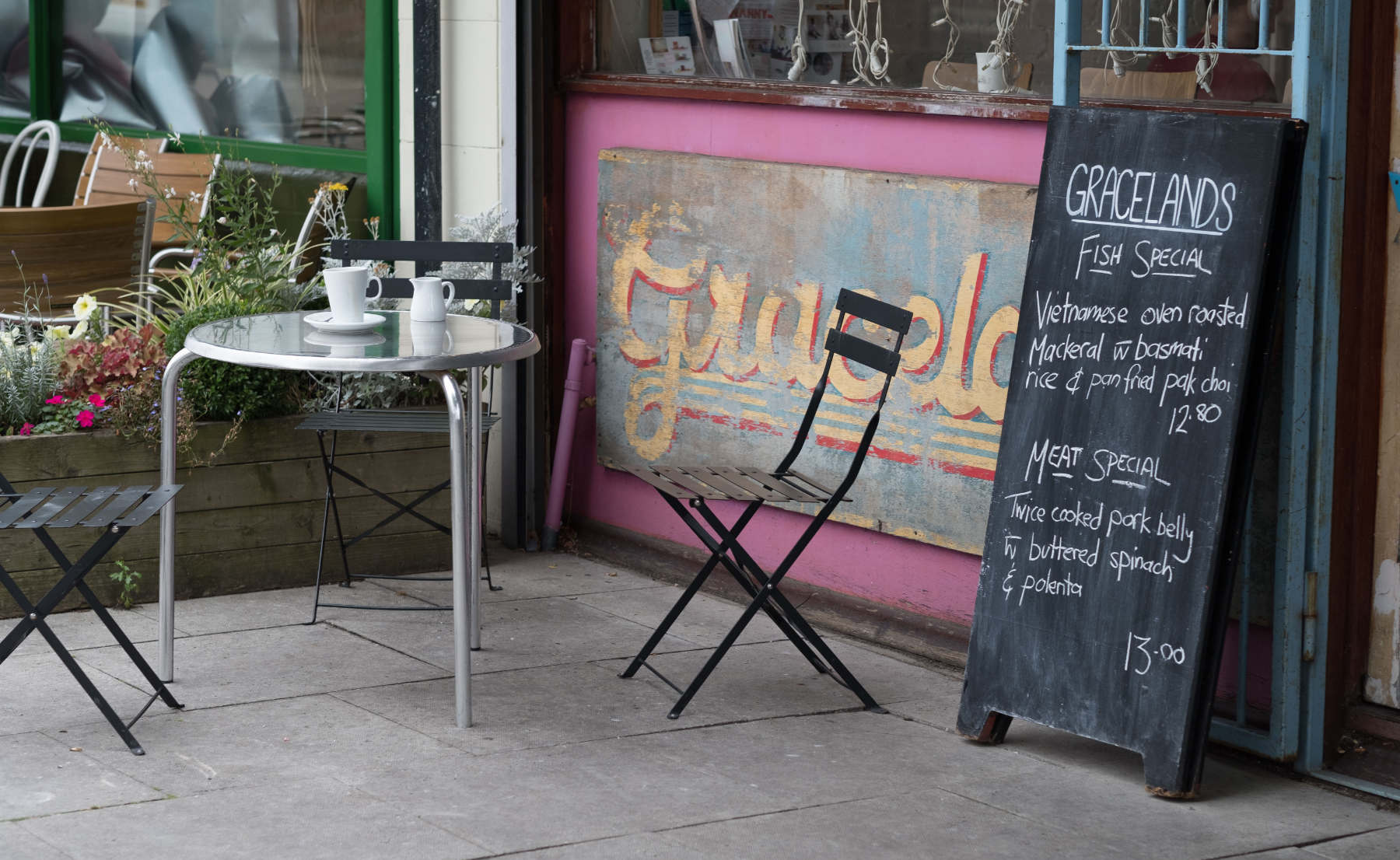 A organic daytime restaurant/cafe with lots of "cool buzz" to it. On weekdays it can get a little overfilled with young children but overall it's a really nice spot.
☕️ L'Angolo Delicatessen
A cool italian cafe with outdoor seating
Salusbury Road
Salusbury Road is the "high street" for Queens Park and like Chamaberlayne Road it's full of places to eat.
🍳 Jack's Cafe
This place used to be a tiny diner that was so small you had to share tables with people but it's grown to be MUCH larger. Maybe some of the small charm is gone but it's still a great home to all-day breakfast.
️☕️ Starbucks
Coffee from a familiar brand
🍽 Salusbury Foodstore
Ok it's a food store, but really it's a restaurant serving italian dishes including sourdough pizza
🍷 Salusbury Winestore
A great winestore with tastings in the back and a nice wine and cheese bar in front by the street.
🍺 The Salusbury
Owned by the same folks that own the Chamberlayne, this gastropub has been redesigned recently and has a spacious and cool feeling in the pub but particularly in the restaurant section.
☕️ Costa Coffee
Coffee from a familiar brand
🍽 Gail's Bakery
We're not big on carbohydrates but if you are then Gail's might be your place. It's high-end chain bakery with over 30 types of bread.
🍺 The Alice House
Gastro pub with vintage industrial feel. Was super cool but may have lost a bit of it's edge.
🍽 Mr Fish
Great fish and chips and the woman who owns this place has a big personality that's hard not to like
🍽 Michiko Sushino
Sushi sashimi and drinks
Lonsdale Road
Lonsdale Road hangs off of Salusbury road and has a industrial/cool look to it. It also has a few nice places to eat:
🍽 Ostuni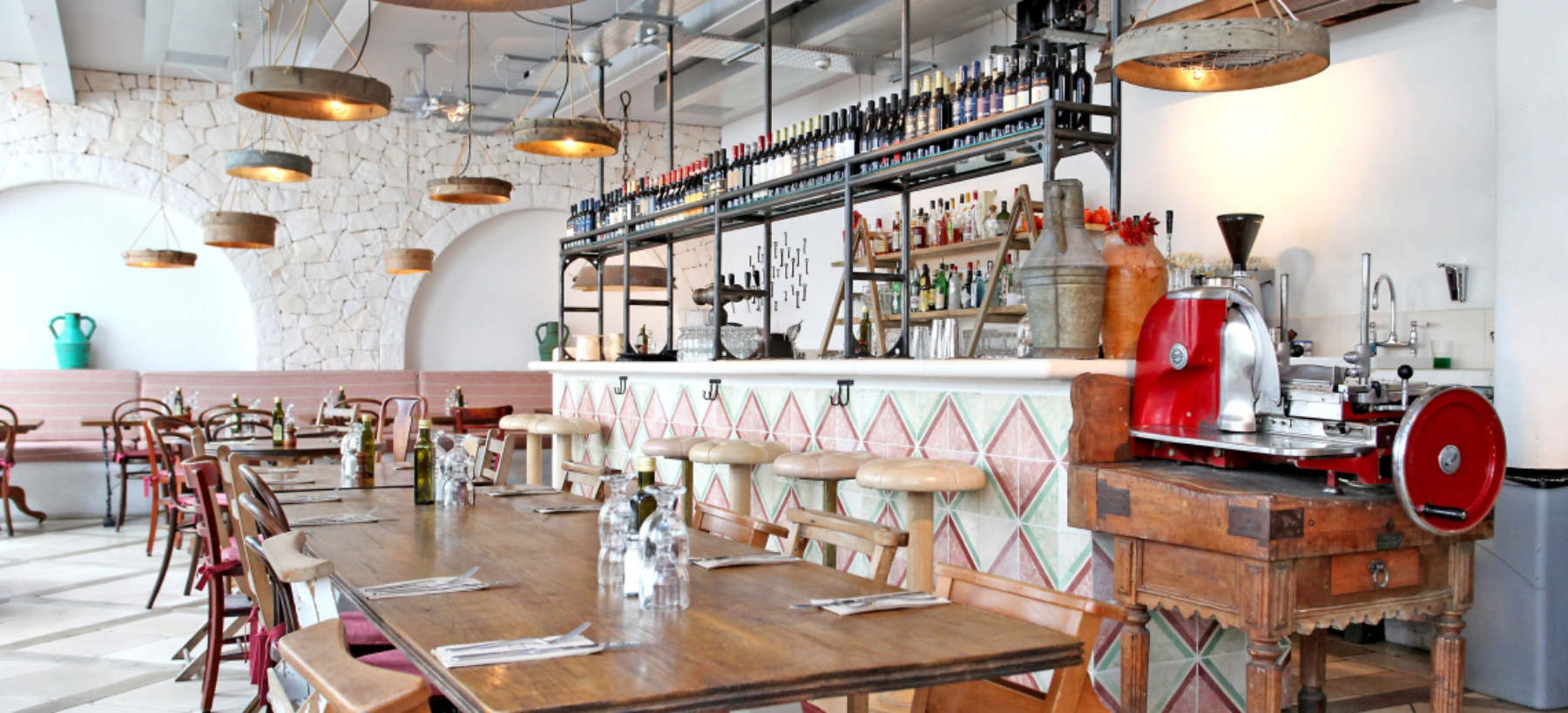 Puglian dishes in a smart Italian eatery
🍽 Hugo's
All day brunch and bands in the evening